First published on 15 July 2018 on South China Morning Post.
With no facilities designed for their use, domestic helpers head to public places to relax on their day off – and they're not always welcome.
It's an overcast Sunday afternoon in Singapore's Botanic Gardens and foreign domestic helpers relax on picnic rugs and in the pagodas. Loud Filipino dance music is punctured by raucous laughter. In another group, a guitar is strummed and hymns are sung in Bahasa Indonesia.
On the surface, a happy day off – but behind the scenes it's a different story for many of them, and for some residents unhappy with their presence.
Wurgiyanti Siswanto, also known as Gati, has been working in Singapore for the same family for the past 15 years. Originally from Banjarnegara, in Central Java province, Gati says she used to work every day, but Singapore's Ministry of Manpower made it mandatory in 2013 for employers to give helpers one rest day a week.
Statistics from the ministry show there were 246,800 foreign domestic workers employed in the country at the end of 2017, with the majority from Indonesia and the Philippines. They can spend their rest day away from home, but, as in Hong Kong, without facilities such as social centres they have to congregate in public places – a sore point for them, and others.
The Botanic Gardens is one of the popular hangouts, as is East Coast Park and, if it's raining, the Lucky Plaza shopping centre.
"We don't hang out all day," says Gati, who leaves her employer's home at dawn and doesn't return until about 9pm. "I go to church in the morning, where I have activities until the service starts at 11am.
"After that we spend the afternoon relaxing, singing and sharing in the park together."
Not everyone is as lucky as Gati. "Not all helpers get days off," she says.
Gati's friend Rose, for example, is having difficulties adjusting to her new employer. She is only allowed two rest days a month, and is not compensated for the two Sundays her employer makes her work. Under the law, helpers should get at least one day's salary or a replacement rest day to be taken within the same month.
Employers in breach of the law can be fined up to S$10,000 (US$7,340), jailed for up to one year, or both. Invariably, most domestic helpers don't rock the boat for fear of losing their job.
Agustina, from Manado in North Sulawesi, has also been a helper in Singapore for 15 years. She says her Sundays off begin with cleaning her employer's house, before she leaves around lunchtime for afternoon church service. She heads home at about 8pm.
One of her friends interjects: "Depends on the boss. If the boss is bule [Western], your off day is your day. If the boss is Chinese, then you usually have to work."
Her friends laugh out loud at her remark.
"I like to leave the house tidy," Agustina responds with a smile.
Gati says before joining her church fellowship she would join other helpers in the parks and malls. "But it gets boring," she says. "This way we have a purpose and we use our time well."
"Through our fellowship, we help and guide Rose with prayer and discussions so that she can get used to her employer while seeing the bigger picture and not just the short term," Gati says.
By the turtle pond at the Botanic Gardens, a larger group of domestic helpers dressed in uniform green T-shirts are practising dance moves to loud music. Also from Indonesia, this group of about 30 workers is quite raucous and talk excitedly.
While helpers have nowhere else to go, their large gatherings are not always welcomed.
William Smith is an Australian expat in Singapore who employs an Indonesian domestic worker to help his wife look after their one-year-old child. He often goes to a public park with his family at the weekend, and says he would like to see helpers be more considerate of other park-goers.
"I don't have a problem with the helpers spending time together, relaxing in the park. It's good for them to have down time like everyone else," he tells the Post. "What I have a problem with is when people litter and aren't considerate of other park-goers."
Smith says his local park, Mount Emily Park on Sophia Hill, becomes crowded with foreign domestic helpers and foreign construction workers on Sundays.
"It gets so overrun and noisy that we often feel deterred from spending time there," he says.
Smith adds once most of the groups have left, there is a lot of litter on the ground, despite the threat of harsh fines.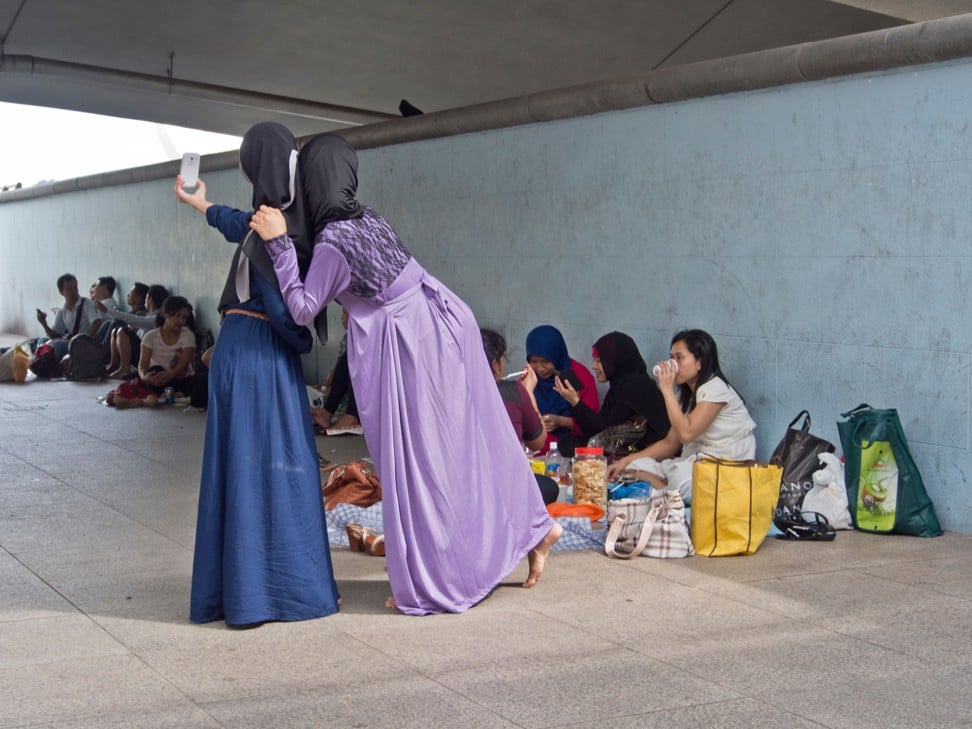 The Environmental Public Health Act imposes a maximum S$2,000 fine for first-time litterers and up to S$10,000 for third and subsequent convictions.
"The loud music from ghetto blasters is also a nuisance," Smith adds. "We're all outside trying to enjoy our time off. If they'd like to listen to music, perhaps they can use headphones instead, or at least play it at a respectable volume."
Local media have reported on several complaints filed by members of the public about noise pollution and littering caused by domestic helpers.
In March, a complaint was also filed concerning public displays of affection between female domestic workers and male migrant workers at the Ang Mo Kio Mass Rapid Transit underpass in northern Singapore.
According to disgruntled residents, the underpass has become a "hotspot" for gatherings of foreign workers, who spend all day there picnicking. Some residents complained they could hear the noise from their homes.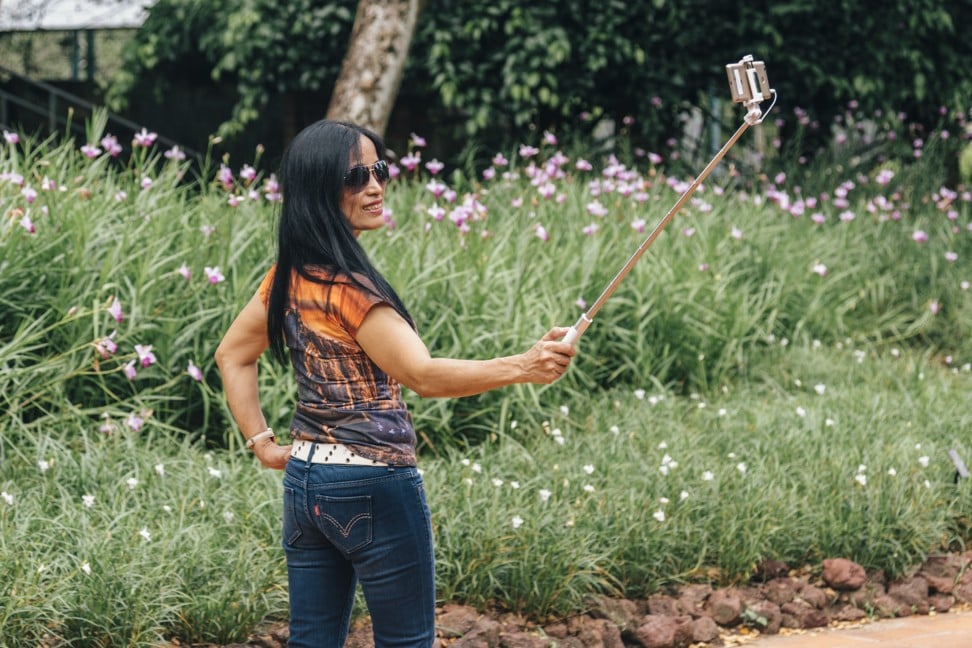 Several NGOs in Singapore have begun offering self-improvement courses for migrant workers as one way to make their days off more productive. Courses range from cooking and dressmaking to saving money and starting a small business. There is also a fitness club run by the Foreign Domestic Worker Association for Social Support and Training.
Hani is a 32-year-old Indonesian helper who has been living in Singapore for seven years – and has worked for Chinese, Malay and expatriate families. Her current employer is from Australia.
On her weekly rest day, Hani takes a course run by Aidha, an NGO that provides training programmes in financial literacy and self-development skills.
Classes at Aidha are held on alternate Sundays and cost S$200 for a six-month course. Self-supporting helpers receive a discounted rate of S$150 for the course. Hani's employer supports her study by paying the fees for her.
She enjoys feeling more productive on her off days. "I got bored just hanging out with friends and not doing anything on Sundays," she says. "This way, I have a chance to better myself and maybe start my own small business when I go back to Indonesia."